30 natural stone bathtub ideas for your modern bathroom
Natural stone came into existence millions of years ago and still has been a favorite. It creates breathtaking magic on your property. These days people prefer to have modern stone bathtubs to give their bathrooms an aesthetic look. Natural stone tends to retain the heat, helping you enjoy long hours of hot water baths in these bathtubs. They look classy and are durable as well. We did a little research and came up with these beautiful natural stone bathtub ideas that will make your bathroom look like million bucks. You will love every inch of this masterpiece.
1. Grey Sandstone Bathtub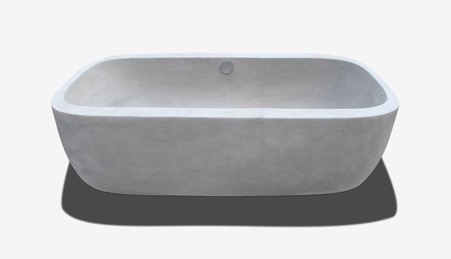 Newhomestone's beautiful grey sandstone bathtub is a marvelous piece for your bathroom. It is hand-carved from a natural grey sandstone block. The thing that makes it stand out is the color itself. This bathtub will look great if you have dark-hued tiles in your bathroom. You can accessorize all the other elements of your bathroom, like basins with the bathtub to provide more aesthetic appeal.
2. Riverstone Bathtub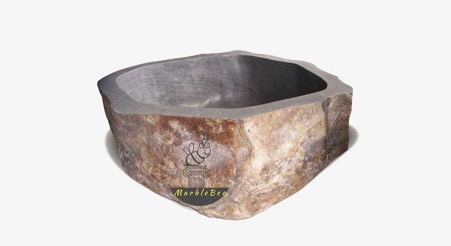 Riverstone is said to have healing properties. Imagine having a bathtub made out of Riverstone and the incredible effect it will have on your body & mind. Apart from that, the bathtubs made out of Riverstone look elegant. If you are going for a minimalistic look for your bathroom, this bathtub is for you. Investing in such a unique piece is worth every penny.
3. Oval White Bathtub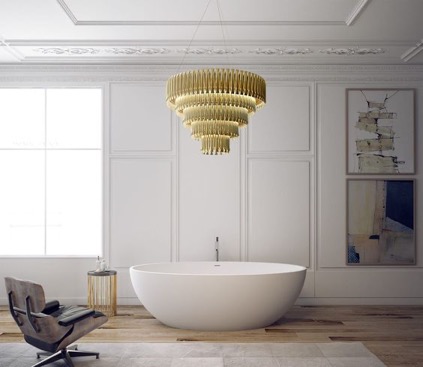 Oval-shaped bathtubs are the most common choice when you think about more comfortable bathtubs. These are not the typical bathtubs that you will find in every house. They are modern and classy. You can have this shape carved from any stone of your choice. This alluring shape will capture anyone's attention who will enter your bathroom area.
4. Travertine Stone Tub
Travertine is a type of limestone that comes into life by mineral deposits. It is a stunning stone, and the bathtubs created out of it are gorgeous. There is a rustic feel to this stone that makes the tub look so good. There is a wide variety of textures available in travertine stone, so one has plenty of options to inline. Get this piece of bathtub to make your bathroom a romantic and comfortable deal to rejuvenate your soul.
5. Venice Freestanding Bathtub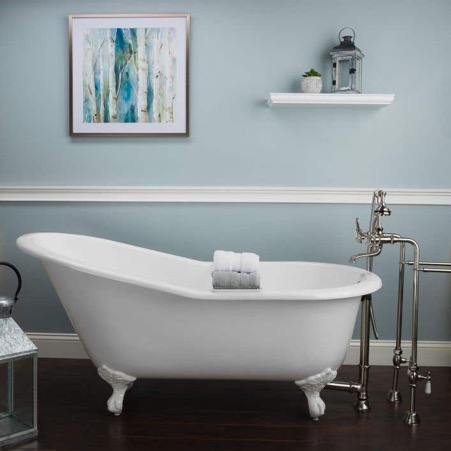 Venice Bathtub is standing on four stylish legs, and has an oval structure , but the edges are a bit smoother. Either one side or both the sides are extended, and an inner curve-like structure gets formed. It looks sleek and has a traditional vintage touch to it. You can have these tubs with glossy finished stones, which come in several colors. Have it placed in the center of your bathroom and see the difference it makes.
6. Eau Soaking Tub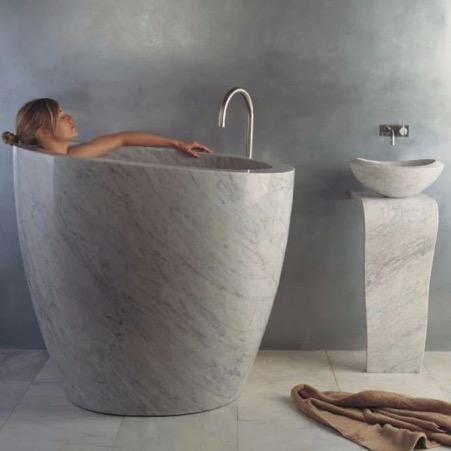 It is a Japanse style soaking tub that has been in talks recently. The material used to make this soaking tub is Carrara Marble. These are white or blue-grey marble, which commonly comes in use for home decor items. The difference between a soaking tub and a bathtub is that a soaking tub allows you to submerge your body. In contrast, you cannot attain the same experience in usual bathtub. However, both try to fulfill the same purpose. Soak you body and mind in a bathtub like this, and start your day everyday with a refreshing mood.
7. Carrara Marble Bathtub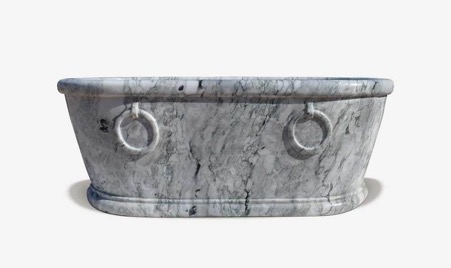 We talked about a soaking tub made out of Carra Marble. But you can also have your bathtub made out of the same material. This marble comes from Italy and has historic roots attached to it. It's also one of the most desirable stones in the world. So, is there any doubt as to why you shouldn't have a bathtub made out of Carrara Marble? Pure elegance and class are what Carrara Marble is. You will in lover with the beauty of the soft gray lines on its outer surface. A bathtub made out of it is a treasure.
8. Round White Freestanding Bathtub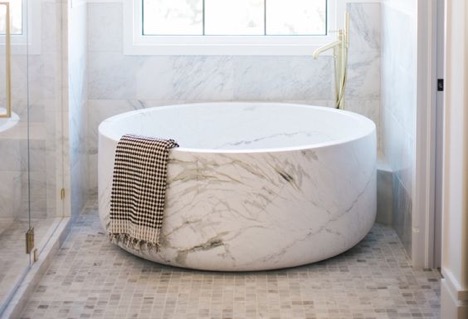 A round-shaped bathtub is not something you will come across often. It is incredible and provides a distinctive look to your bathroom. You can place the bathtub in the corner of the bathroom or keep it as a centerpiece, it all depends on the size of space you have. Granite or marble both can be molded into a round shape to form this classic bathtub.
9. Kora Bathtub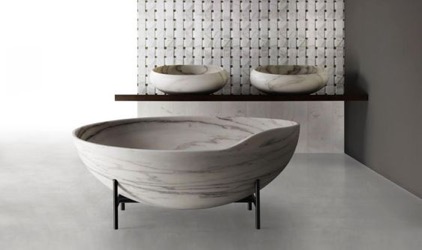 Kora bathtub is a mesmerizing marble bathtub that came into being as a complement to the Gong sink. Its name is derived from a traditional musical instrument of West Africa. This beautiful bathtub stands on two iron rods that provide it stability and distinctive class. Though made out of marble, the bathtub is lightweight and seems like it's floating. This beautiful piece of art is great to install in any modern bathroom décor.
10. Papillion Granite Bathtub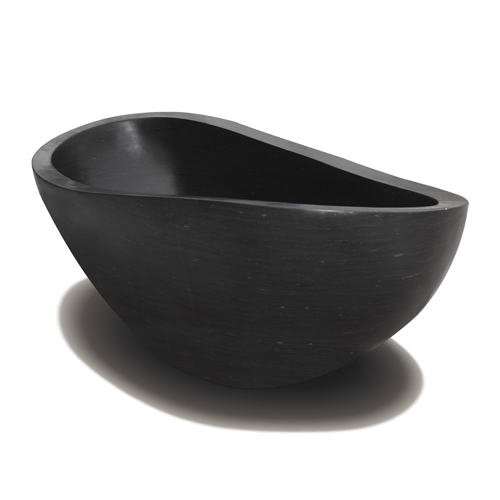 This heavenly bathtub lets the bathers have a memorable experience. A single granite stone comes into usage for its making. You can have it freestanding or fix it on either side of the wall. It's graceful and elegant, giving life to your bathroom. The patterns on all over its surface resembles Saturn, a planet from our solar system. You can have this to be uplifting centerpiece in your bathroom with a matching basin or vanity at side.
11. Henry Timi's Rocky Bathtub
Designed by Italian designer Henry Timi, this bathtub stands out from the whole list. It has a rocky terrain at the edges giving the feel of a landscape. When water flows through the tap, it creates a waterfall-like effect in the bathtub. You can easily witness a great combination of natural and modern elements. The bathtub is all enough to bring that required elegance and calmness in your bathroom interior.
12. Nero Marguia Marble Bathtub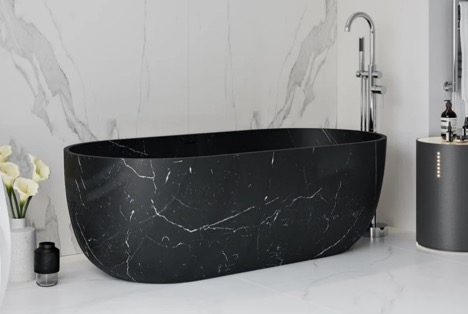 Nero Marguia marble is a high-quality black stone marble that has its roots in Spain. Different textures are available under this type of marble. The bathtubs made out of this stone require less maintenance because it is scratch proof and stain proof. It will become a focal point in your bathroom, and will instantly bring that required element of interest.
13. Simi Bathtub
Simi bathtub has a curve on the front, and the back is flat. This marble bathtub is a perfect fit for any bathroom decor. Fit it along a wall, and you are good to use it. The darker tones of the marble complement almost all types of bathrooms perfectly. Bathing in it so comfortable that people of all age groups can enjoy soaking in it.
14. Ovum marble Bathtub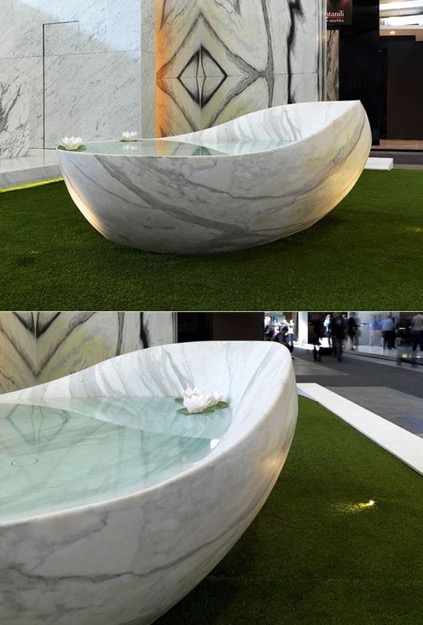 Beautifully made by the team of Archizero, Michele Cazzani, Tony Matijas, and Paolo Rivolta, Ovum marble bathtub is eccentric. This perfectly crafted bathtub looks similar to an egg. Its mind-blowing structure is praise-worthy. The looks of this stone bathtub are modern and chic. A user will definitely admire its comforting shape, pleasing patterns and matchless beauty that perfectly blends in every type of bathroom.
15. Level 45 marble Bathtub: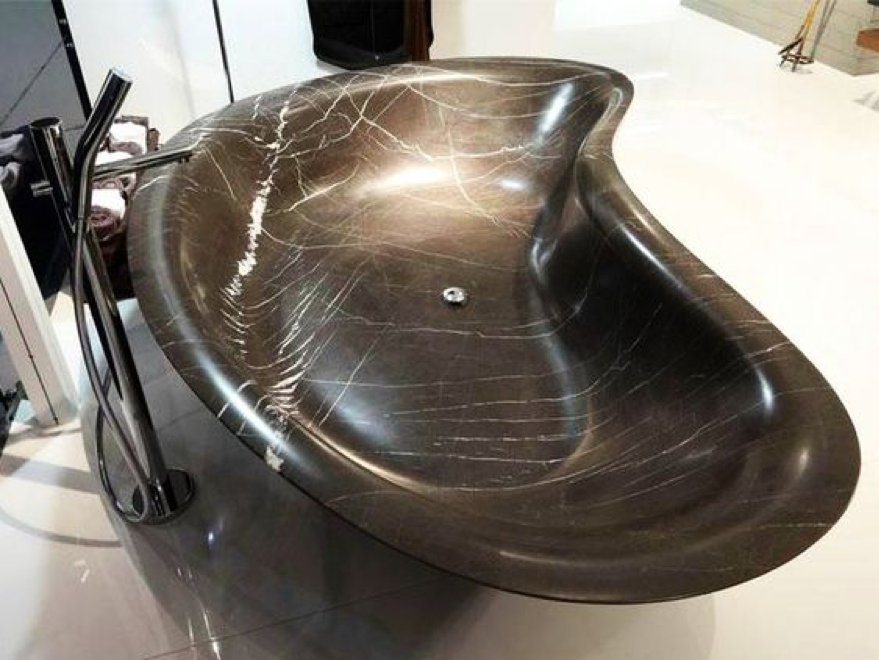 Designed by ace architect Naghi Habib, Level 45 marble bathtub is ideal for large bathroom owners. It has a unique sweep shape which is quite unique and sole. Its glossy surface looks refined and pleasing touch and feel. When water fills inside, it looks more attractive and revitalizing. It is a perfect deal for a bathroom to provide sophisticated look with style.
16. Kama Deva bathtub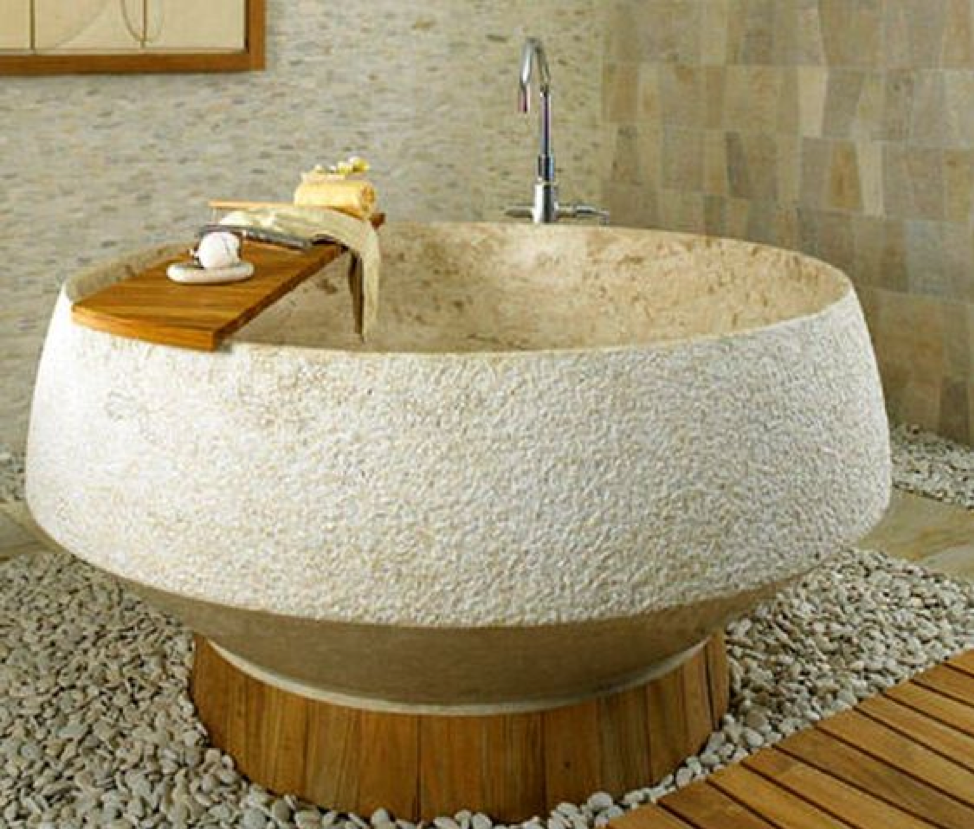 This conical form bathtub is made by an Indonesian interior designer, Marina Pandunata. The color of its marble is beige, and it has a separate wooden base, which is providing it an inimitable look. The bathtub outside has slightly rough surface, but the inside is smooth and has reviving feel and touch to it. It comes with a wooden tray for keeping bathroom essentials. An optional matching footstep is also available with it.
17. Onsen Bathtub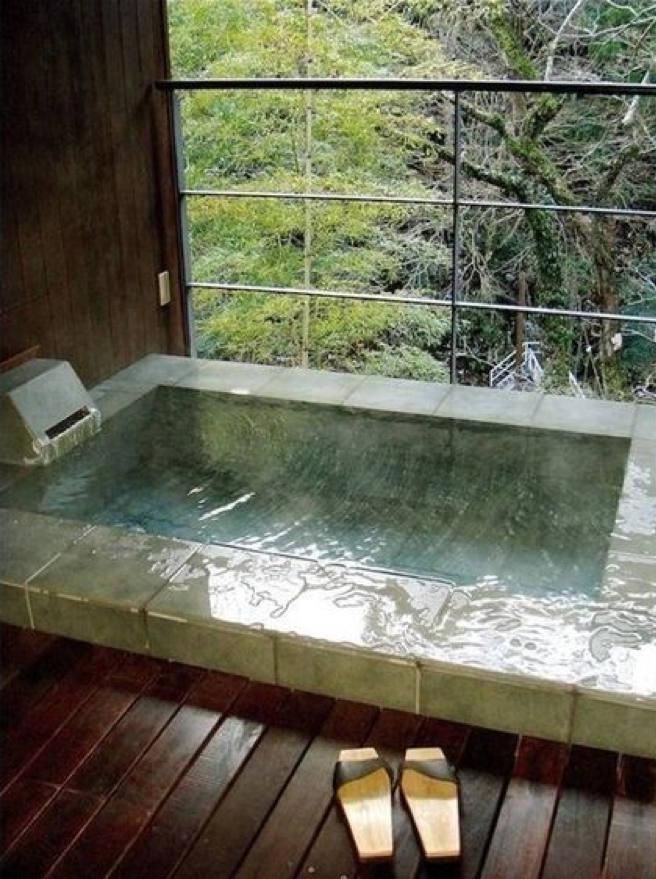 Are you looking for a different shaped bathtub? Let's have a rectangular sunken bathtub on our list. Onsen is a Japanese term meaning "hot spring bath". Well, the name perfectly depicts what to expect from this bathtub. The shape of this bathtub is rectangular and has a curved back. It is designed by Rodolfo Dordoni. You can have this bathtub carved in any stone of your choice to match you bathroom décor.
18. Lava Stone Bathtub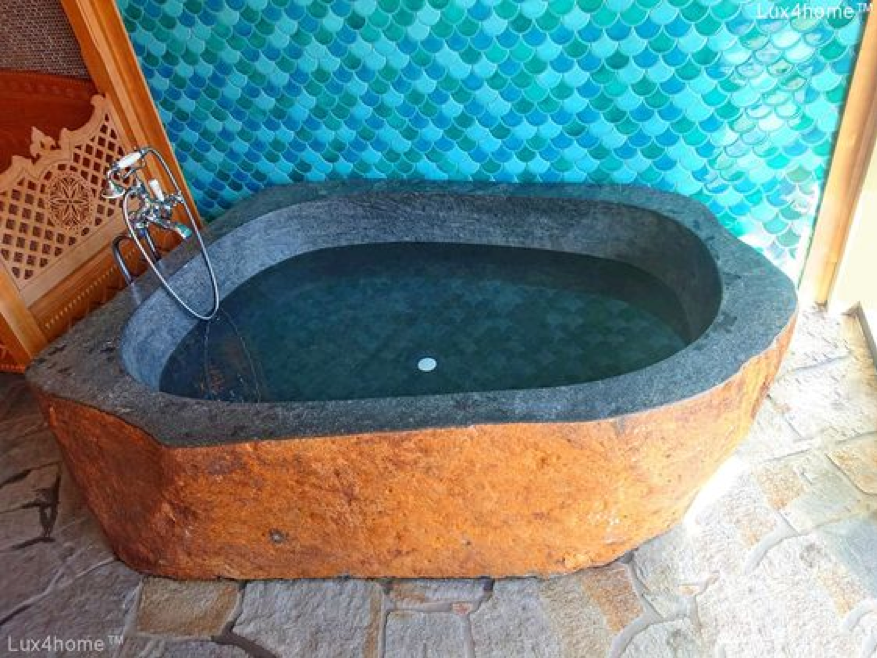 In the process of volcanic eruption, lava stones get formed. These "igneous rocks" are used for several purposes. Bathtubs are also build using lava stones. This bathtub comes with a built-in headrest for providing an incredible experience. The finishing of this stone bathtub is fantastic, and looks soothing. It is must have a nature lover who love decking up its bathroom with nature-inspired material and plants.
19. Samara Bioprot Natural Stone Bathtub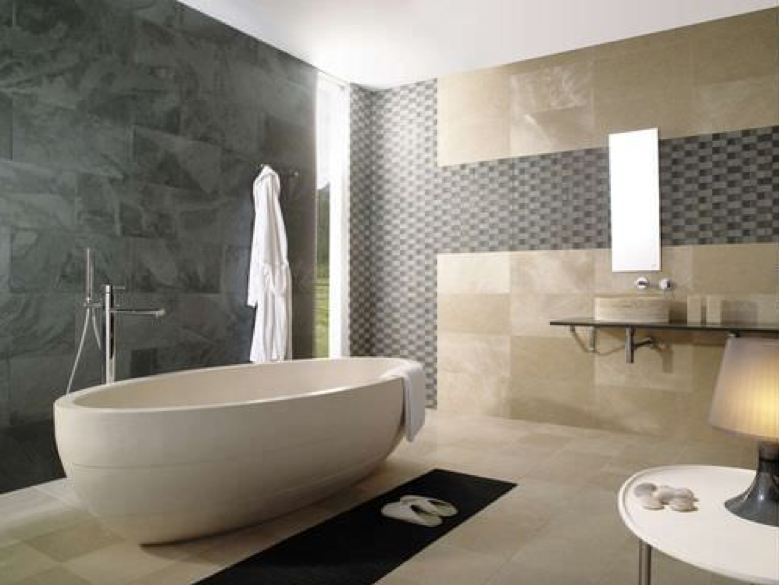 This wonderful bathtub seems to be made up of three slices of stone. It is designed by a famous Spanish brand named L'Antic Colonial. The amazing finishing and color usage helps in bringing out the best from your bathroom. Its long oval shape with amazing back support is perfect to help you ease your stress while bathing.
20. Japanese Stone Soaking Tub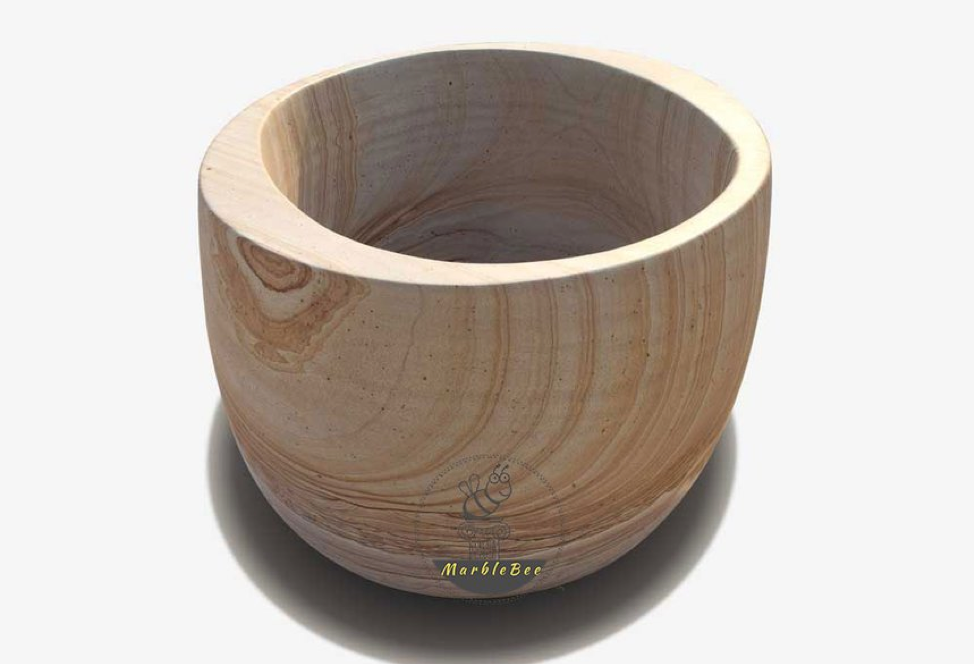 Inspired by ancient Japanese bathing traditions and design, this Japanese Stone soaking tub comes with a river vein. It looks simple yet elegant. Well suited for small bathrooms, your overall experience with this soaking tub will be fantastic. The sandstone used for making this soaking tub is of high- quality, so no worries regarding its wear and tear. Marblebee can provide you same design in different stone material.
21. Rose Quartz Bathtub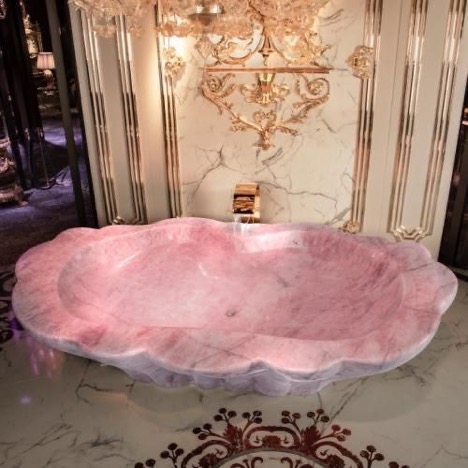 Rose Quartz is the most sort after stone these days. This pink-colored stone is known for carrying love, compassion joy, and contentment. Many beauty tools use rose quartz stone these days. A bathtub made out of this elegant stone will carry the same energy into the lives of its bathers. There is no doubt about how elegant this bathtub will make your bathroom look.
22. Rock Crystal Bathtub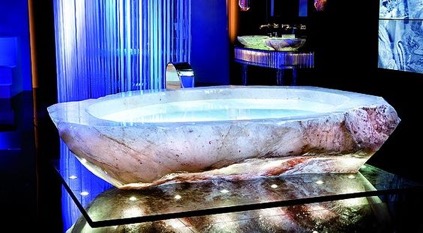 We all know about crystal rocks. But have you seen a bathtub made of these shiny rocks? Bathtubs made from rock crystals are the perfect addition to any bathroom. They look super glamourous and shine like diamonds. Nobody would have seen such a beautiful bathtub before.
23. Le Acque bathtub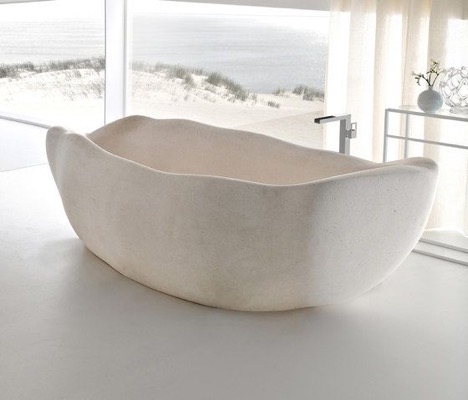 Shaped like a pearl shell this bathtub is pure class. It is a freestanding bathtub and looks eccentric. The curved silhouette and white appearance make anybody fall in love with it. The best piece of decor that one can have to turn around the aura of your bathroom. You can have this in every kind of bathroom décor. It will even fit in your small sized bathroom.
24. Basalt Boulder Bathtub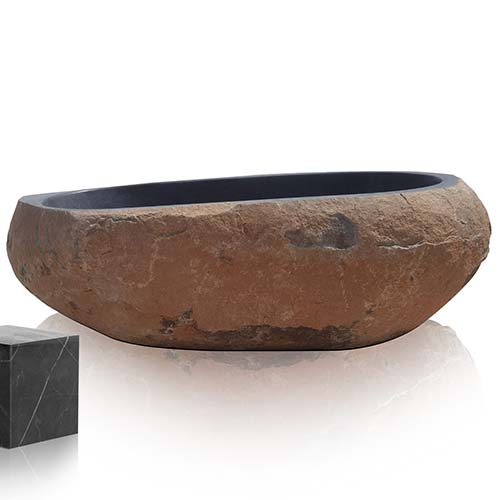 Found in Columbia river Basalt Boulder these stones are perfect pieces to carve out solid and elegant bathtubs. The roughness of these stones gives a raw touch to the bathtub. Perfect for a bathroom where you want to keep things as natural as possible. Soaking in it every morning or at the end of a tiring work day will ease your stress and strain in your body.
25. Alone Bathtub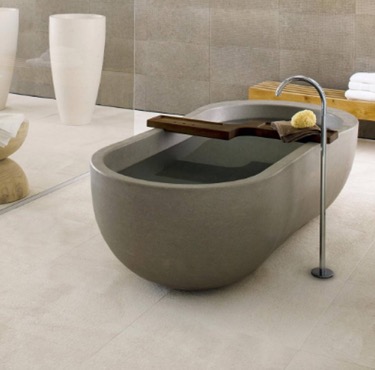 This bathtub is carved out of a unique block of stone. There is a removable tray present to keep the essentials. It features Italian design, which is the expression between love and nature. This bathtub is excellent for decorating your adorable bathrooms. It has all the characteristics to be a part of the modern style bathrooms.
26. White Marble Bathtub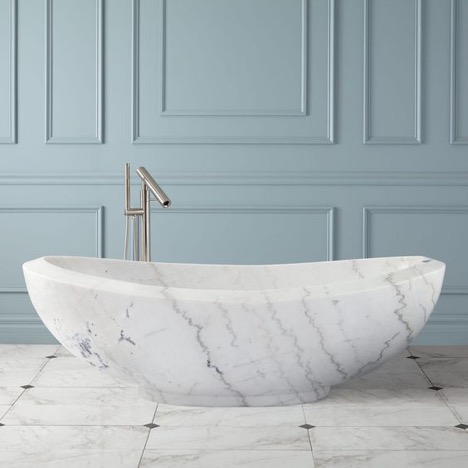 White marble is the most common material used in buildings and other structures. The reason why it is so in demand is that it is timeless. It never goes out of trend. A bathtub made of White Marble is bound to make a statement and create magic. It looks simple, but the impact it creates on its spectators is stunning.
27. Granite Bathtub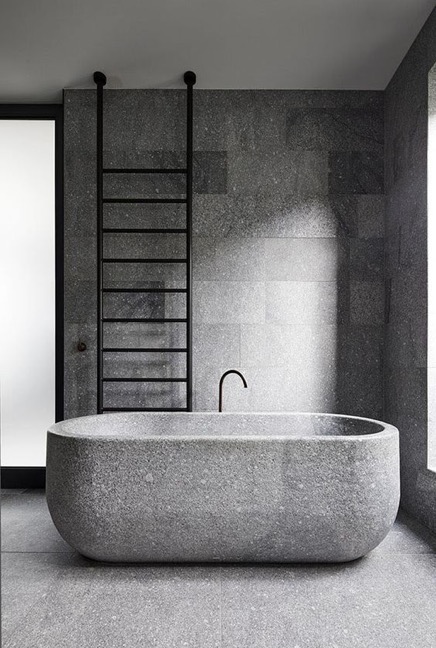 Granite is a coarse-grained igneous rock that is commonly used in kitchens. Bathtubs are also carved out of granite as it is the sturdiest material after diamond. The bathtub looks beautiful and posh. Do have black or grey tones in your bathtub, you will love the ambiance it will create in your bathroom.
28. Gemstone Bathtub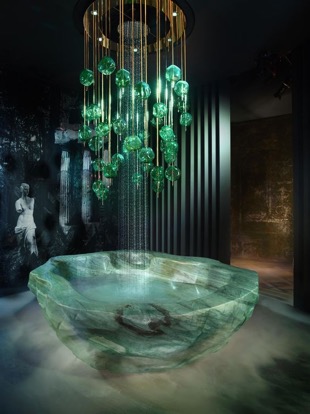 Gemstones are no longer just used for rings and pendants. They have immerged as a popular choice in bathtubs as well. These bathtubs look extraordinary, and the energy that it emits is what people want. You can have the bathroom interiors all planned according to the color of your bathtub. It will look stunning, and anybody who sees will become a fan.
29. Pedestal Stone Bathtub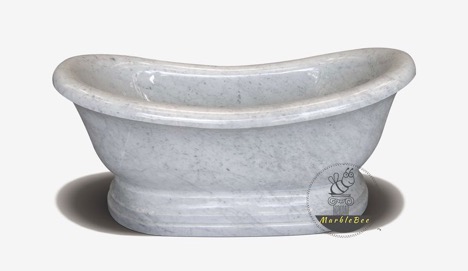 The proud designer and provider of this beautiful Pedestal stone bathtub is Marblebee. This bathtub gives an edge to your basic bathroom decor. It is an elevated structure that looks premium. The stone used in this bathtub is hand carved. You can customize the size and design according to your wishes. The results will leave you awestruck.
30. Boat Shaped Bathtub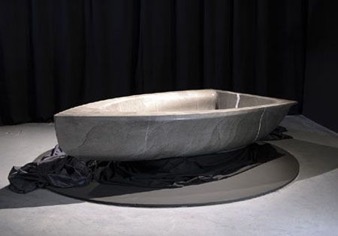 Yes, you read it right. Designed by French artists Anne and Patrick Poirier this one-of-a-kind bathtub is made up of grey marble. We had lots of marble bathtubs on our list, but this one can easily become anybody's favorite. The shape, the color, and the size, everything about this marble bathtub is perfect. It is a limited-edition bathtub and the designers have marked it with Roman Numerals.